Gyratorius peram sarcina apparatus genus
Product Detail
Product Tags
■ facile ad operari, provectus PLC adopt a Germania Siemens mate cum control tactus screen, et electrica ratio, in apparatus interface, est amica virum.
■ temperat conversionem celeritate Frequency: apparatu est apparatus usus frequency conversionem, vel sit non volutpat in re per productionem range ex secundum necessitates.
■ Lorem reprehendo, aperto errore neque peram neque peram, neque usque ad saturitatem, nullius sigillum. non peram in adhiberi rursus vitare vastantes sarcina materiae et rudis materiae.
■ Safety fabrica, Machina subsisto procul alius caeli pressura, calefacientis Disiunctio terrorem.
In latitudine vero ■ sacculos, posse esset, per electrica motor. Premere posset imperium componant, ipsum latum video facile operari et tempori.
■ Eam aequet per speculum ostium salutem. Operantes in apparatus erit prohibere cum ostium aperire. Ut tueri salutem operariorum. Simul posset ne cadam.
■ Huff Fibulae lapides sacculi cum meatus et posuit illud in asperae arteriae, tum lapides sacculi Huff ad plene aperire usque ad fundum ut ne materiae redundantiam a lapides sacculi si non est plene aperuit.
■ usus portantes in plastic, non opus posuit super oleum, minus pollutio.
■ usus oleum vacuo non sentinam, ne polluat in productio environment est.
* The humilis damnum sarcina materiae, quae adhibetur in hac machina Preformed peram et sacculum et forma est perfectum habet excelsum qualis ex parte cione, hoc melius uber ex infiniti.
■ Product vel stipare lapides sacculi contactum partium materiae quam aliae, cum cibum capere vel immaculatam ferro MUNDUS omissa, praesidium et securitatem ad cibum MUNDITIA.
■ ad stipant et mutavit Pastores diversis solidum, liquor turbidus fluit et in pulveris.
* The peram sarcina judicia range extensive, pro multi-algarum compositis causa, monolayer PE, PP et facta est super lapides sacculi Preformed per chartam et amet.
| | |
| --- | --- |
| working loco | octo-working loco |
| marsupium materiales | laminated amet |
| marsupium exemplaris | Flat, sta in peram,, zipper |
| marsupium magnitudine | W: I00-210mm L. I00-350mm  (posset esse moreidicitur zed) |
| celeritas | 10-40manticis / min (quod est productum ex velocitate pendeat status, et implens pondus) |
| pondus | 1700KGS/ 2000KGS |
| voltage | 3phase 50HZ 380V / 60Hz (220v non potest esse 480v) |
| summa virtute | 4,5CY |
| compriment caeli | 0.6m3 / min (a user copia) |
| ratio | 24L *188* 0 1900mm |
I: Nemini dantes lapides sacculi
II: date Coding
III: In zipper
IV: In summis,
V: Replens
VI: Subsidium
VII: zipper clusit et signavit
VIII: et constituens output
N.

DE BONIS Description

MODLE

FACIUNT AREA

1

PLC

 

Graecum

2

tactus screen

 

Graecum

3

transducer

G110

Germania SEMENS

4

Cam arca archa

GJC100-8R CXX-

Lizhong ZHEJIANG

5

Vacuum Pump

VT4.25 3PH 0.75KW F10

 Germania BECKER

6

TYPOGRAPHUS

NY-DCCCIII

Zhangzhou NANYUN

7

VIDE Filter

AFC3000

SHANGHAI SUONUO

8

Super / sub voltage protector

RDX16-63GQ

Electric POPULO

9

SWITCH PB caeli

 

GALLIA SCHEINDER

10

Nullam Sto electrica

 

GALLIA SCHEINDER

11

SWITCH DIGITAL PRESSIO

AW30-02B X465A,

Japan SMC

Japan SMC

12

CYMBALON

 

13

CYLINDRUS

 

Japan SMC

14

Nullam

24v-J DC LY2N

Japan ALTERA

24v-J n MY2N

Japan ALTERA

15

TEMPERATIO MODERATRIX

Co-COMMENDO

SHENZHEN HEXIN

16

LINEARIS LATIO

02-25 JVM,

Germania IGUS

02-20 JVM,

17

SWITCH PROXUMITAS

Z-TC Q5MC1

Japan ALTERA

18

encoder coder

A38S 6-360-2-N-XXIV-

XIANYA Wuxi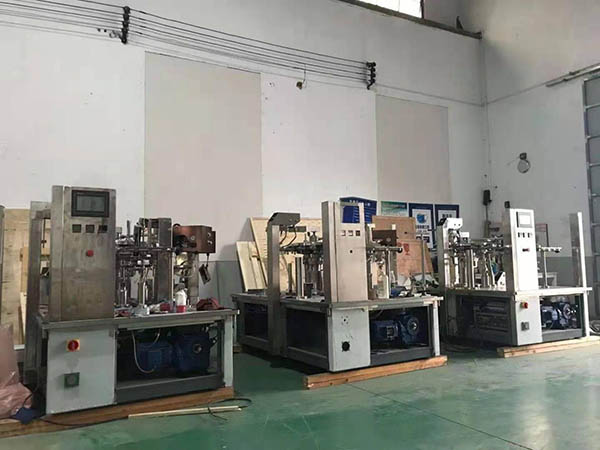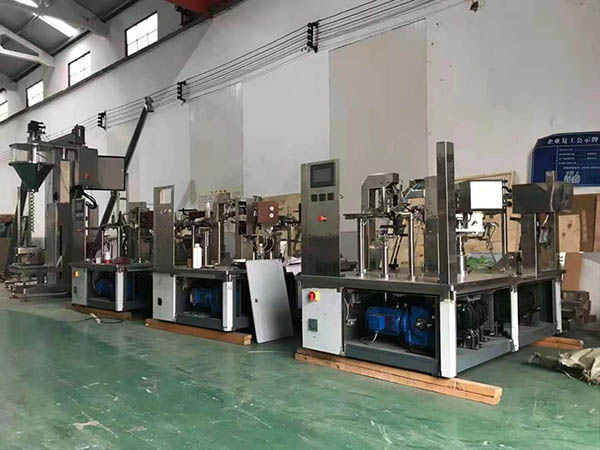 ---
priorem:
Filler pulveris Auger
---